Steve Miller
UX Specialist
Throughout my entire career I've been committed to delivering excellence in user experience. Whether my role has been in engineering, marketing, IT consulting or talent development, I've kept a keen focus on ensuring the needs of those I serve remain the priority.
As a UX Specialist, I bring this experience and passion for excellence to help you put tools, processes, and environments in place that let you excel at what you do best.
Invite me to help you connect to your organization's arete – your peak, your excellence.
UX Design
I bring years of experience in optimizing business processes and designing tools that lead to improved workflow, better customer service and overall enhanced user experience. Essentially, I've been a UX Designer my entire life!
Design Facilitation
Teams have played an essential role in my career and I use my credentials as a team coach to lead cross-functional teams in Design Thinking workshops to envision, create, and develop solutions that address organizational objectives.
Project Management
I have led project teams in governmental, telecommunications, systems development, financial services and non-profit sectors. I inspire team members, both co-located and virtual, to deliver solid value to your clients, members and users.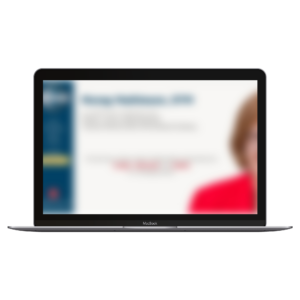 UX/UI Designer
A candidate for an Executive Board position of a global organization invited me to join her campaign team as web developer. When COVID forced the entire campaign, election and voting to become virtual, my role expanded to architecting and implementing an online strategy.
To develop the strategy, I considered campaign from three points of view: the message of the candidate, the branding and campaign guidelines of the organization, and the interests and technical situation of the global voting pool. Along with the website that integrated social media presence, I set up an online booking system for candidate interviews and a collaboration platform for our global campaign team.
Automating a majority of back office tasks allowed the team to focus on strategy and relationship-building. Our candidate won with over 65% of the votes.
UX Designer
This project involved designing a web-based app that connects pet owners online with qualified pet care specialists for advice and consulation.
Starting from scratch and following a design thinking process, I formulated a concept, conducted competitive analyses, and outlined a business case. From user interviews came user stories and journey maps. A series of prototypes, from low- to high-fidelity was influenced by usability and preference testing.
The result was a design package containing high-fidelity mockups and a style guide ready for handover to development.
Digitalization Lead
A European-wide professional association had a manual, inconsistent process for membership management, resulting in administrative overhead, delays in payments, and inconvenients to its members.
I interviewed stakeholders, documented requirements and researched solutions that would integrate within the exisiting website. The Board accepted my recommendation and within 6 weeks, following an agile approach, I led a team that implemented a full-service membership management and online payment platform.
Membership increased by 15% within the first two months.
Little did I know when I started out as an engineer at IBM what a rich and varied career I would have.  From manufacturing to marketing. From software development to project management. From training to global HR.
And having the privilege of spending time in the USA, Poland, Portugal, Jordan and now Germany. serving clients such as Vodafone, BMW, Bosch, Siemens. and, my favorites: not-for-profits and the dynamic SMEs in electronics, consumer goods and IT services.
The two constant factors I've seen throughout my career are the value of teamwork and the value of client focus.  Include me on your team let's see what excellent results we can deliver for your clients.
Barbara
"Steve was one of the best IT architects, webmasters and tech experts I had the pleasure to work with. He did not only always answer super quickly, he helped with a lot of enthusiasm and his solutions were always just fantastic. From small challenges to very complex projects – outstanding support and project management!"
Dr. Barbara Covarrubias Venegas, #virtualspacehero
Talia
"Steve is a brilliant and gifted professional who understands how to get the best out of any project and situation. During the [UX Design] course, Steve crafted a number of excellent UX solutions. His ability to analyze the situation from different angles, using his background, is one of the key reasons he created clear and engaging user experiences."
Talia Savchenko, TLV starters
Joe
"Steve is a pleasure to work with. More than anything I value his reliability. He owns the challenges he takes on and sees them through to completion. This particularly admirable in the volunteer environment of SIETAR. And all this done with great energy, enthusiasm and kindness. I use this last word deliberately because it is probably the one that would come to mind first in describing Steve!"
Joe Kearns, Carmine Training
Bastian
"Steve Miller is an extraordinary individual; professional, reliable, innovative and thorough through and through. But what distinguishes him from others I have worked with is that he combines the professionalism with deep humanity, kindness and care that are above and beyond anything remotely standard."
Bastian Küntzel, Owner, Incontro Training
Viktoria
"Steve is a dream-colleague! I think he knows solutions to all problems. And if he doesn't, he knows where to find them or how to generate them)! "
Victoria Spashchenko, Coach, Facilitator, Interculturalist and Solution-Focused Practitioner